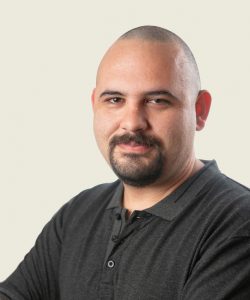 I am an assistant professor at the Computer Science department at the Technion.
Until 2021, I was a Marie Curie Fellow.
Prior to that, I was a postdoc at Oxford University under the supervision of Prof. Joël Ouaknine.
I am looking for mathematically-inclined students who are interested in automata, formal verification, logic, algorithmic game theory,  and explainability in AI.
Interested?  contact me /   check out my publications    /   join my course  /   watch my YouTube videos.
Research Interests:
Formal Methods
Automata
Weighted Automata
Symmetry
Linear Dynamical Systems
Logic
Algorithmic Game Theory
Robotic Planning
Explainability
Contact Information:
Email: shaull_at_cs.technion.ac.il
Office:  635
Address: CS Taub Building, Technion, Haifa, Israel 3200003
Phone:  04-829-4322  (+972-4-829-4322)